Cliche speaks in words, the finesse speaks in Deedars design services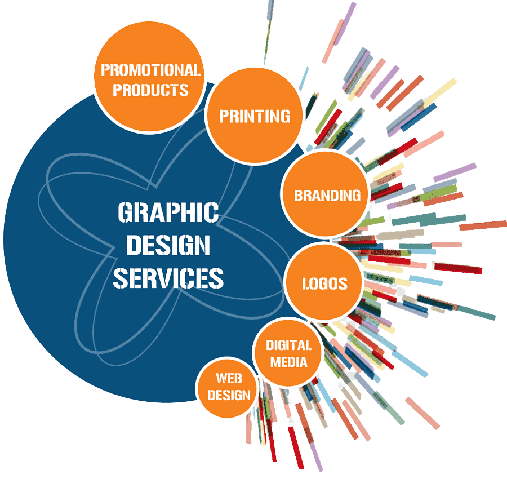 Incorporating unique design elements on a website will catch the user's eye. So if you want a graphic designer to make your business look stunning and unique, you have come to the right place. Our graphic design team consists of experts having great experience in handling design projects for variousclients. With a mixture of exceptional creativity and professionalism, our team can help you expand your business digitally. Realize the endless design possibilities with Deedars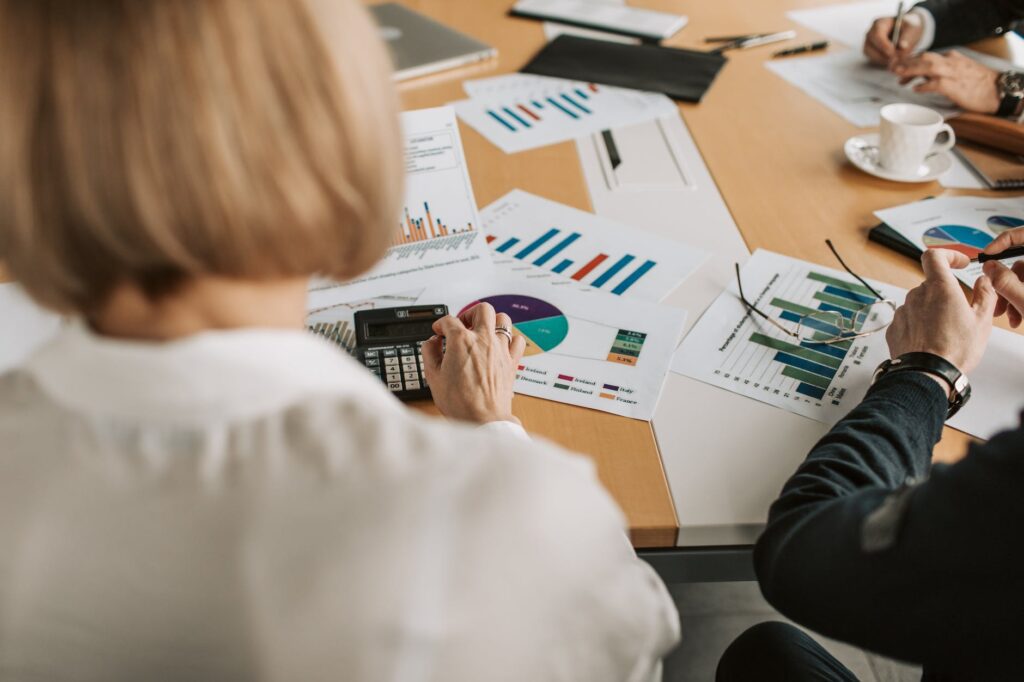 Deedar Logo Design Services: 
Logos are the first things users notice when looking at a brand. Deedar's logo & graphic designing team can help create a perfect logo for your company to help you grow your brand in the digital space. Creating an attractive logo will help bring your company to life. We know that we are not just making an image but rather a brand identity. We can make logos that complement yourbbusiness and create a unique brand identity. We use all the professional tools that are required to create impressive designs. We love to hear our clients' input and tailor the logos specifically to their needs. Before we start making a logo, we ask the following questions:
What is the story behind the company?
Who is the main audience that the company wants to target?
What do you want the audience to feel when they look at the logo?
How can you describe your brand in a few words?
Who are your competitors?
Which brands do you consider your idols?
What is the thing that makes your company unique from others?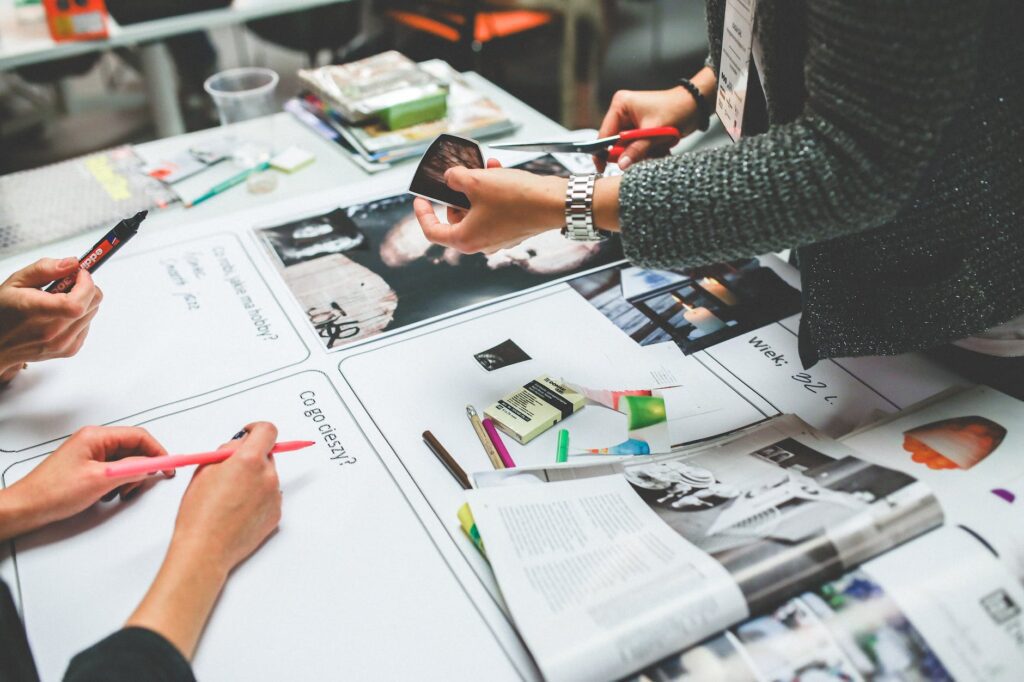 Once this is figured out, we start designing the logo. Logo designing is more 
than just making attractive shapes. The colors used in the logo are chosen 
with taking help of psychology. For example, the color green evokes the 
feeling of growth, peace, and health, while the color blue evokes the feeling 
of authority, trust, and dependability. You can see that banks use the color 
blue in their logo while environment-friendly companies such as Whole Foods 
Market uses the color green. The colors used in the logo play a crucial role in 
representing the brand, and we at Deedars understand that. The same goes 
for fonts. When you use Comic Sans, it may create an entirely differen
e motional response as compared to using fonts such as Roboto or Time New 
Roman. If you are a new business, you may not think about these things as 
necessary, but we know how important they are in making a unique identity 
for your business. Incorrect usage of color and fonts will completely change 
how your audience will react to it. So, The combination of the right fonts and 
colors is essential for making a impressive logo. We want to create a logo 
that stays in people's minds for a long time. After consulting with you and 
collecting all the relevant information, we create mockups and present them 
to clients. We take their initial comments and incorporate them.
Services that the Graphic design team offers are:
●
Unique and impressive graphic design at an attractive price?
●
Continuous follow-ups with the client to ensure their participation in
this creating process?
●
On-time completion and delivery of projects?
●
Keeping the whole process transparent?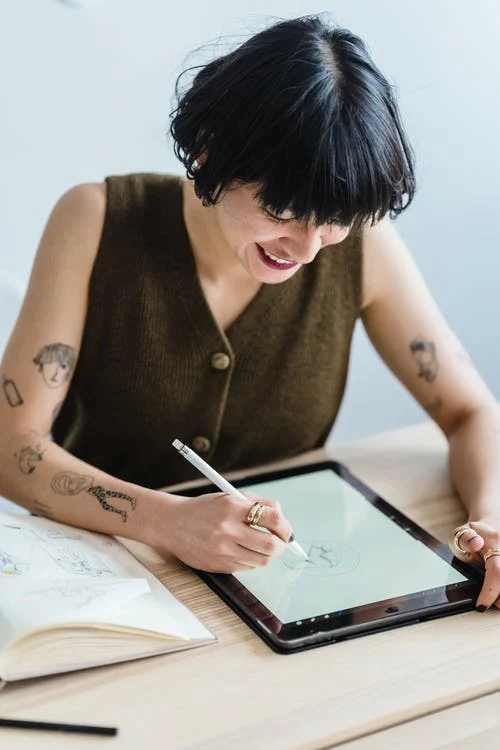 We at Deedars also provide after-sale services to our clients and additional changes if required.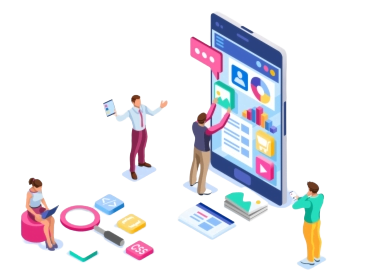 To grow your online business, you need a website that provides all the information about your business in an attractive manner, and Deedars can help you achieve that. We at Deedars materialize your imagination. We use services like WordPress, Squarespace, Wix, Hubspot CMS, Joomla, and Drupal. For us, understanding the business of the client is most important. We aim to design a website that specifically represents the client's business. We can make engaging WordPress websites. Many people don't have a definite idea of what they want their website to look like. Our team can help you clear your doubts regarding website design and develop your idea for the website. Many people have the misconception that a good website design is determined by the code used. However, it is more than the code used. The color and fonts are used, and how the sections of the website will be organised. Spacing is also an important part of website design. We at Deedar make sure that your website does not look crowded and looks aesthetically pleasing
Our designing team can:
Create a website using various Color schemes, Graphic interface, and audio/visual elements that are engaging and interactive to the users
Conducting research and finding the target audience to answer all their queries in one place
Using marketing tools and strategies that will not only be appealing to the existing audience but attract more.
Provide timely guidance to the client and take feedback so that the business continues to grow.
To create a website that reflects the vision of the client's business.
Use practices like SEO, SMO, PPC, and website Audits to attract more traffic to your website.
To provide site maintenance services like repairing broken links and glitches or making adjustments related to the site's functionality.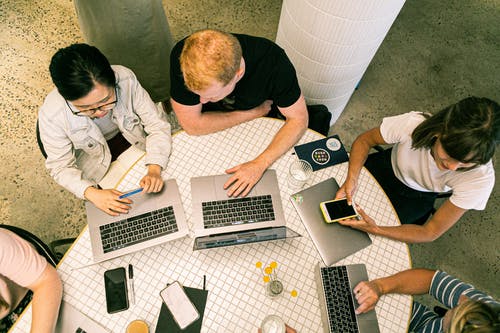 After creating a wireframe and getting approval from the client, we create a temporary website. This website will have all the elements of the final website but with less functionality. This is done to show the client what the final website will look like. We then test the website by placing it on a production server where only selected people can view it. This is done to learn initial thoughts about the website and how they feel. If we receive the desired results from the selected people and the client, then the website is launched. We at Deedar value authenticity and build long-lasting relationships based on trust with our clients.
In simpler terms, wireframing means creating a blueprint of the potential website that consists of simple shapes and lines representing how the website will function. It is very helpful as it gives a basic idea of the website. When we make a wireframe for our client, we incorporate the following question
What elements will be displayed on the website?
How will elements of the page and user interact?
How will the website or application work?
What elements will be displayed on the front page, and what elements will be given on the sub-page?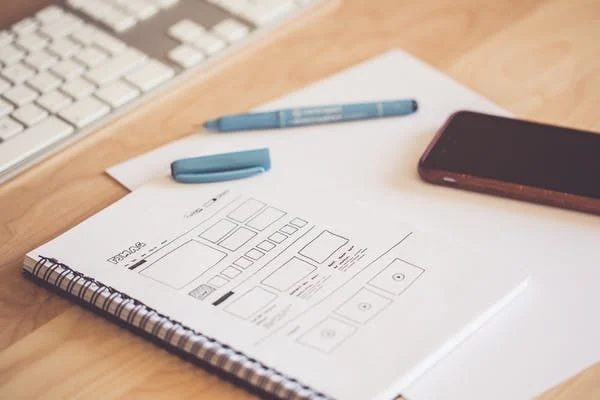 Wireframing is also an important part of web design. It is the art of creating a realistic and lean design that incorporates all the features of the potential website. We include small descriptions of website elements that help us identify them easily when making the final version of the website. The fonts and colors are usually not added in a wireframe. Wireframes can also be made using drawing. It may also include pictures that add to its realism. We keep the wireframe clean and straightforward as it is not the final design but merely a mockup of what the final website will look like. Wireframes are made for smaller devices, such as mobiles, first, so the results can be consistent across all devices. After the client's approval, we create a functioning prototype that includes all desired graphics, branding, logos, etc. We believe in direct and open communication with our clients to cater the website to their needs, and at any time, they can instruct us about changes if required. 
It is essential for a company to have a brand kit, whether it is big or small. A brand kit is a collection of different brand elements of a company. It contains elements like colors, logos, fonts, etc., that create a company's visual identity. We at Deedars can create a brand kit for you to make your brand  stand out and be easily identifiable. With the rise in social media, there is a need for visual marketing. We collaborate with other teams like the logo design team and web design team to get a better idea about your business and create a Brand kit according to it. A Brand kit will help you grow your business. Brand kits we create will help you shape your business and increase its visibility. Brand kits must be accurate and true to your business and we. We know brand kits are more than just logos and colors but a feeling. Our brand kit designs can help you increase your reachability and grow your customer base. Our team of experts can market your brand kit in a way that helps your business stand out from the crowd. Our brand Kit is exciting and thought-provoking, creating a deep impact on people's minds..