Feature your business in top 52% google searches with Deedar Mobile App Development Services
One of the most popular services that
Deedars
offers include mobile 
application development for businesses of all sizes. Our mobile 
applications are more advanced and fast-paced than just a fancy 
electronic business card to advertise your business and the services 
offered. Mobile apps help clients showcase their entire business and 
services in a new, interactive, and user-friendly way! 
Mobile apps can help you engage with your target audience and maintain 
a loyal user base by making the mobile app more and more interactive. 
With the help of a mobile application for your business vertical, you can 
roll out promotional and retention activities, including push coupons, 
news, events alerts, and much more! Imagine the rate customer 
retention and conversion of the leads that you can get by introducing 
these features in your mobile app! In addition, mobile apps can help you 
spread anything that you want customers to know about your business 
and services, such as some of the latest features.
Due to our business model and native developed platform, we have been 
able to develop a structure that allows us to keep our costs very low for 
mobile app development. However, the cost is not the real issue with 
businesses and startups nowadays. Instead, the real need is to determine 
if the mobile application is needed in their business vertical or not. 
Mobile applications enable the brand or business with a new channel of 
communication with the ability to reinforce unique opportunities within 
their target market. Customers are always enticed to download the free- 
of-cost branded version of your latest online product, store, or service.
Customers can even customise their preferences to fit their specific 
needs. Moreover, a mobile application helps increase your brand's 
visibility or advertising, thereby increasing customer loyalty toward your 
product or service. The general public has a tendency to get attracted to 
an app for the basic necessities, and thus it highlights the significance of a 
mobile application. Smartphones or mobile users are always on the move, 
which implies their necessity and want to save time. So, just developing a 
mobile and desktop website for your product will not work in today's era. 
Mobile apps are comparatively handy and easy to use than websites and 
can be accessed from anywhere at any point in time. So businesses must 
grasp and understand this demand of customers. According to recent tech
 analysis and surveys, smartphone users spend more time on any brand's
mobile application than on the brand's website. As we are already delving 
into a mobile-centric and user-centric era, the way to achieve success for 
your business is to understand the need for a mobile application. 
Deedars provide easy, accessible, and affordable mobile app solutions for
businesses of all sizes. Connecting businesses or brands to their 
customers through our thumb-stopping user interface devised by the 
team of expert mobile app developers. The vision is not just to build 
mobile apps but to develop an enticing and user-centric interface that will 
deliver the client's message clearly. We develop native apps, hybrid apps, 
and mobile app wireframing.
●
Native apps: 
These apps are designed for a specific platform, such
as Android or iOS, with the use of the development tools and
different languages  pecifically supported by those operating
systems. For instance, iOS supports X-code & Objective-C, and the
Android operating system supports Eclipse & Java. Deedars provide
an end-to-end or full-cycle Android app development service for
businesses.
●
Hybrid apps:
Hybrid mobile apps combine the elements or
features of both native apps and web applications ( web apps).
These are particularly web applications that have been depicted as
native apps. The codes on this type of app run inside the container.
●
Mobile app wireframing: 
In simple words, a mobile app wireframe
is a two dimensional sketch used as a visual guide and illustrates or
depicts how an application will work. A wireframe doesn't represent
the entire design of the application but only the key or important
screens and user interface elements. The owner of the app and
development team can use a wireframe to agree on the terms and
clarify the entire project's direction, vision and scope. However,
wireframing was originally exclusive to Computer-aided desig
(CAD), but the practice has become an integral and irreversible part
of app development.
Perks of mobile app solutions:
More valuable to the customers: Since the advent of the internet, the business landscape has transformed significantly in the past decade. Business owners now rely and trust heavily on technology more than anything to initiate, execute and complete transactions with clients and consumers.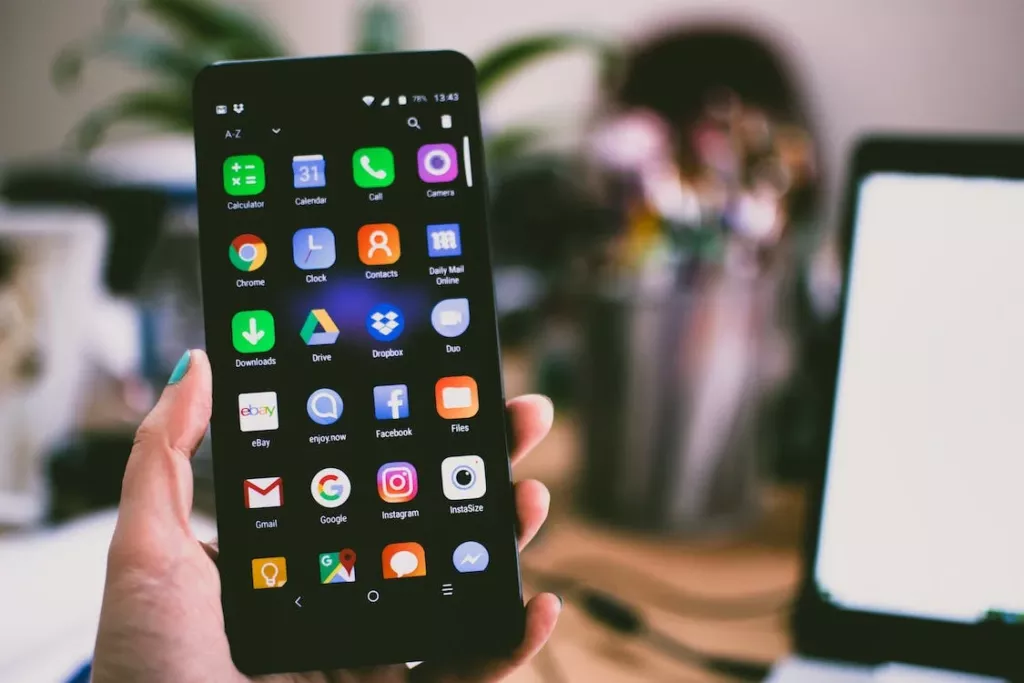 Mobile application solutions are one of the foremost and major elements of the modern technology era that are constantly changing or transforming how users and customers shop to satisfy their specific needs. Due to the rapid pace of the growth of technological advancement, consumer expectations are also growing significantly. Mobile applications or mobile apps are often considered a great channel or medium to meet customer expectations by providing them with something they can use without putting in any unnecessary effort. For instance, one of the key business verticals that benefit and earn the most from the usage of mobile applications is retail shopping. By switching your business model to mobile applications, you can surely reap the benefits of accessibility and ease of use. Modern consumer behavior depicts and prioritizes convenience over anything, and apps provide comfort and convenience to customers.
Build your brand from scratch: The more value you offer your customers, the more interest they develop in your brand. However, achieving a deep brand experience is impossible without putting in branding efforts.
This is where the usage of branded mobile applications comes in. Branded applications have proven to be highly effective in recent years, much more than old-school brand awareness and marketing options such as TV or outdoor advertising. Various marketing agencies prefer using mobile applications to increase their brand awareness and build a flourishing and long-term relationships with their customers. Mobile devices now have become a highly integral and irreversible part of our everyday lives, according to the high amount of usage time reported by numerous surveys. App owners can leverage and take this as an advantage to communicate more about their brand.
The major branding elements, such as logos, color combination, etc., you get these right within your mobile app, the better the impact you can expect on your brand marketing results. You can even use the data collected from the mobile app to understand and grasp your target customers' preferences better and improve and scale your brand strategy accordingly.
Connect with your customers easily: There is one and most important thing that increases customer satisfaction is the speed of availability and accessibility of information about the business and its services.
Most of the time, the major and primary difference between a particular lead and conversion rate is the business support's response time to the queries. So if you are seeking to deliver and bestow your customers with the best communication and response speed possible, a dedicated mobile app for your business is the crucial and important link businesses forget about.
Unlike websites of businesses and other content and communication channels, a mobile application is much more reliable, easy-to-use, personalized according to the needs of the target audience, and convenient. Customers can log in to the mobile app easily by providing their contact information. Furthermore, customers do not have to worry about losing access to their support requests. In a similar manner, the employees of your organization can easily get access to this information as well. This information will further help them in serving the clients faster and in a better manner. Beyond customer support, mobile applications are a great way for asking and collecting customer feedback.
Enhances customer loyalty: An increasing customer retention rate and brand loyalty is a major and foremost component for almost every successful business. It's very much possible to maintain a high customer retention rate by bestowing them with great value propositions and ensuring that the customers remain satisfied. Moreover, loyalty programs are well-established to establish brand loyalty and increase retention rates. However, opting for a loyalty program is often a great idea. Business owners often miss the crux and end up developing a loyalty program that is tough for the customers to join.
Loyalty programs launched on mobile applications can help businesses avoid and frequently eliminate this common mistake. Here is a list of some brainstorming ways for clients and businesses to integrate their loyalty programs with the mobile applications:
Offer app users a few instant rewards. Among various other methods and options, you can choose to implement a point cashback system loyalty program that rewards buyers or users of the app with a certain or specific percentage of their purchase. Customers can further use these cashback points for their future purchases.
Provide timely personalized or customized product recommendations according to the search history of the buyer. To provide this facility, your team must study buyer sessions on a regular basis. You can then give recommendations of relevant products that will keep the buyers coming to the platform.
Encourage social sharing. Use in-built social media buttons to influence and motivate your mobile app users to share their journey and experience while navigating your brand's app and spreading awareness about your brand.